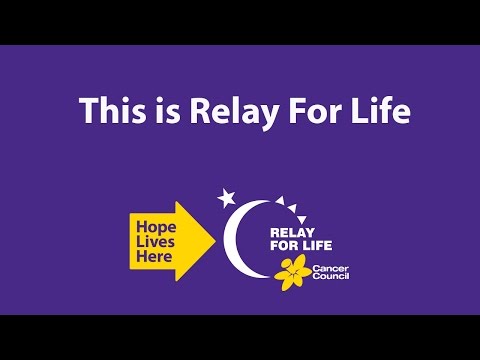 Relay For Life is a chance for communities to recognise and celebrate those who have overcome cancer or are undergoing treatment, as well as the people who care for them. Relay also provides an opportunity to celebrate the memory of loved ones lost to cancer.
Each Relay For Life event is organised by a local volunteer committee on behalf of Cancer Council. Teams of 10­–15, which are headed up by a team captain, get together and fundraise year-round. Everyone then meets at the Relay to celebrate the amazing fundraising achievements of the past year.
There is no one fixed date or place for Relay. Events happen all over Australia, and all year round!
To get involved in Relay For Life in your community, visit cancercouncil.org.au/relayforlife/get-involved
or find us on Facebook www.facebook.com/RelayforLifeAustralia